If you're in the market for house rentals, you may start out feeling as though you're at a disadvantage. This is because rented houses aren't publicized as often as houses for sale and apartments for rent. If you'd like to know what websites and mobile applications you can access to overcome this issue, keep reading.
ForRent.com (Website)
ForRent.com is a huge resource used by millions of people to look for houses to rent. This is likely your wisest first choice when it comes to searching for rentable houses. It offers several services, complying with your budget and location preferences, as well as helping you find renters insurance, roommates, and more.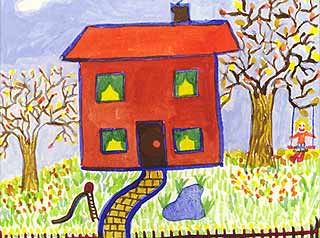 Apartments.com (Application)
While you may be thinking that apartments.com won't have what you need, think again. It actually offers homeowners an opportunity to list their houses as well. With advanced search options you will be able to refine your results if it's listing too many apartments for you, and with the pictures and location services you will be able to choose the perfect location.
Homes.com (Application)
This application is free and allows postings for both rental and for sale homes. What's great about this application is that it has a map feature that allows you to check out the neighborhood without driving though, and you will also be able to e-mail the options you like to whomever you'll be living with.
On top of these great standout features, it also has the other great features, such as the advanced search options that allow you to really tone down the excess listings and only look at houses that fit close to your requirements.
RentalSource.com (Website)
RentalSource is pretty standard and normal, with the standard features. With it you can find a home for rent, roommates, and even a mover. You can mellow down your search results by providing the price range, city, state and type of home you're looking for.
Trulia (Application)
Trulia is very popular, and you're able to search for rentals easily. While this application doesn't provide you with the neighborhood camera, it does show you what businesses are in the area to give you a feel of the resources you will have close by, and will also give you a feel of the neighborhood. Trulia is also easily synced with the web so that you can save your options and check them out on your computer.
With these websites and applications you'll have much better luck finding a house for rent. All of the search options, especially, will afford you an easier time searching, so that you can spend more time meeting and greeting landlords. Good luck!